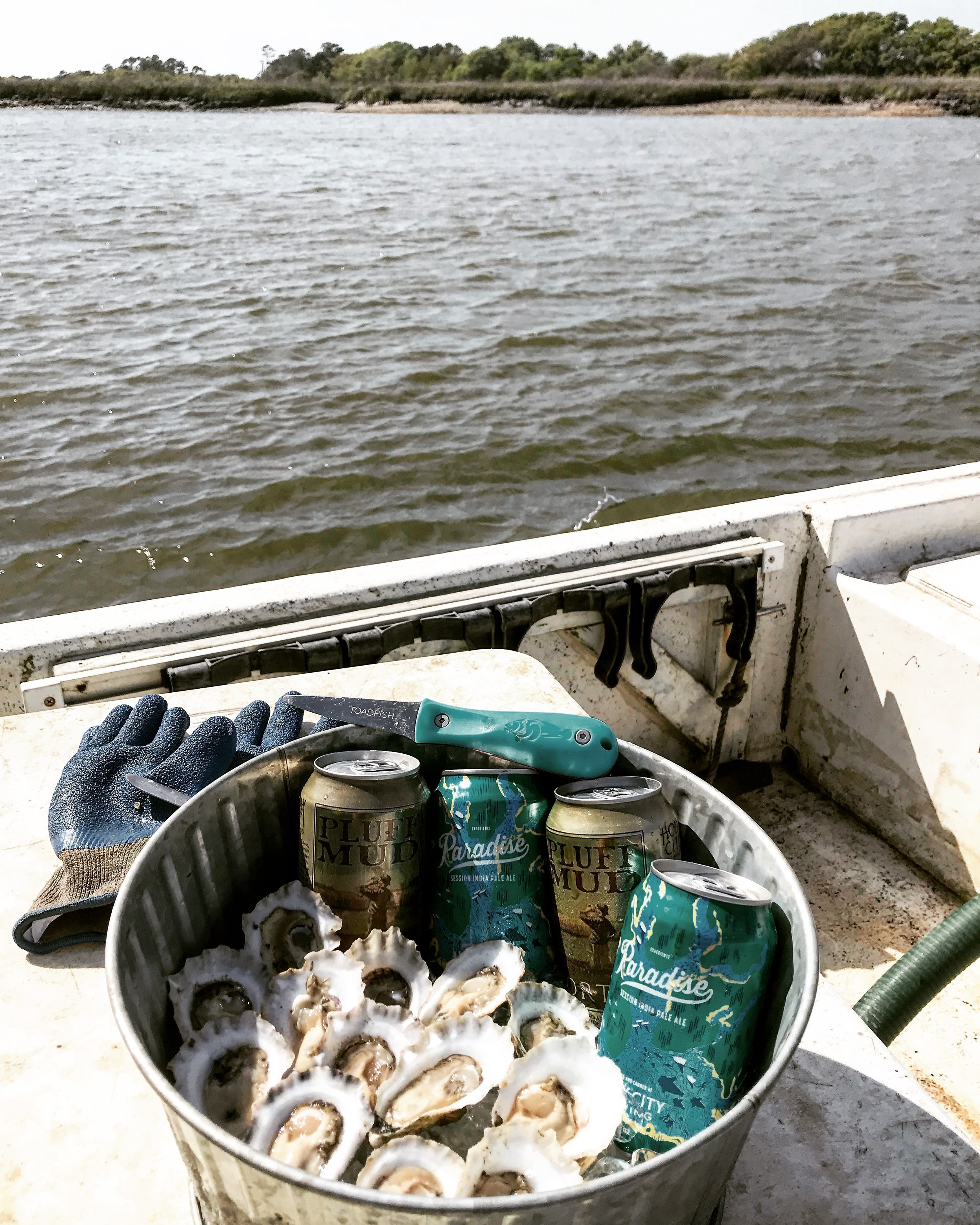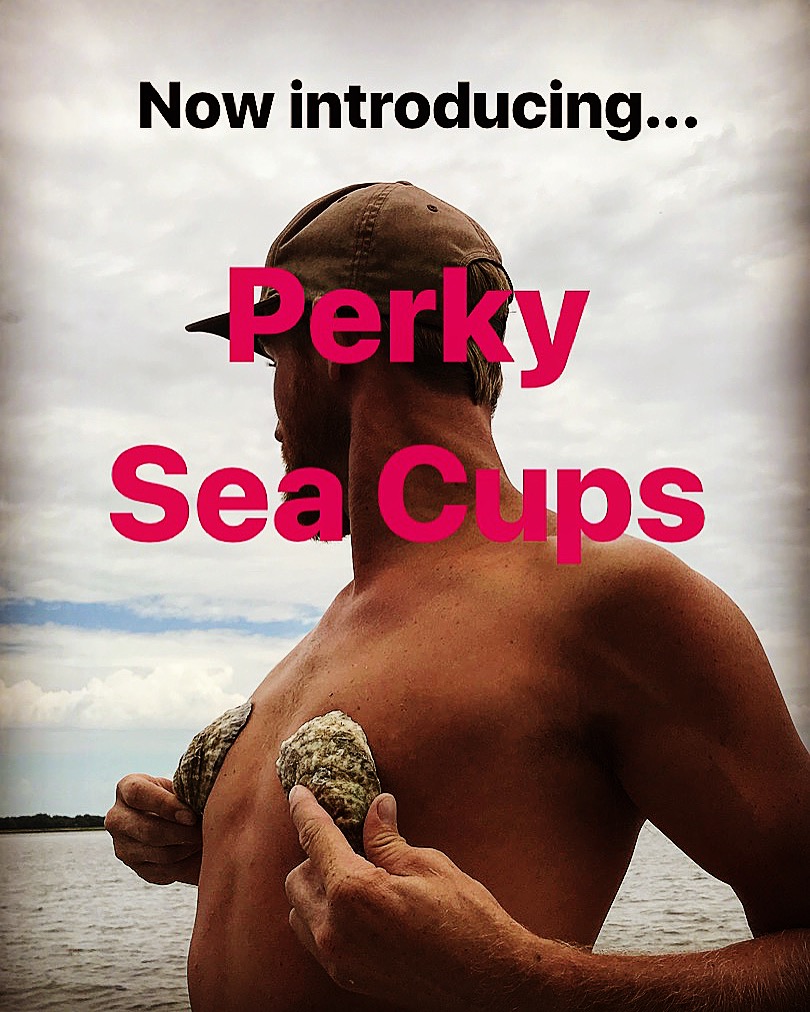 PERKY SEA CUPS
The name that started it all. I'll give you one guess where this name came from. Yup, you got it! Boobs! Because honestly folks, what's better than a Perky. Sea. Cup? These days, the name game can get quite tricky, as there are hundreds of oyster farms along the East Coast, each producing several different oysters, and each with catchy and distinctive names. Initially, the name started as a potential name for a boat (Perky Seas), but then we realized it would make for an amazing oyster, and thus, Charleston Oyster Farm was created to one day share these delightful delicacies with the world. These perky seas were home grown and hand raised in the Stono River, which is a tidal channel separating Johns and James Island in Charleston, SC. Named for the Stono Native Americans that were native to this region, this water is not only rich in history, but in flavor. With minimal development surrounding this river, and bountiful ocean input, the waters are a thriving estuary. Our farm is located 3 miles south of the Atlantic, in front of a small goat island we call Meridian where an incredible mixing zone exists that gives our oysters the salt of the Poseidon, the perks of Calypso and the sweetness of Mother Nature. This is a great oyster for Lowcountry natives, as you will still find that wild flavor reminiscent of the "good ole days", but with perks of the modern age. These are our most flavor forward oysters, and eating one will make you perk right up.
It's as simple as that.
SPECIES: Crassostrea virginica (native)
LOCATION: Stono River, South Carolina
CULTIVATION: Seed from Lady's Island Oysters are raised in bottom cages. Harvested from thirteen to eighteen months.
PRESENCE: A meander of mahogany and cream ridges along this sleek but shockingly deep cup, that inside, cherishes a pearly white meat. The tailored thick and rounded shell makes for an easy shuck, so no need to fumble around with these perky seas like you're on a first date. Combine a great name with with fierce flavors and you've got yourself an incredible oyster that will awaken your taste buds.
FLAVOR: Yeeeeeehaw! The cup isn't the only thing that's perky about this oyster! With a bountiful and forward salinity, this oyster will satiate the palate of any salty single seeker! The almost vegetable flavor is apparent throughout with buttery after tones and a refreshing minerality.